Hollywood Romance
Posted on: May 18, 2012
Happy Anniversary to Mod Betty & Retro Roadhusband!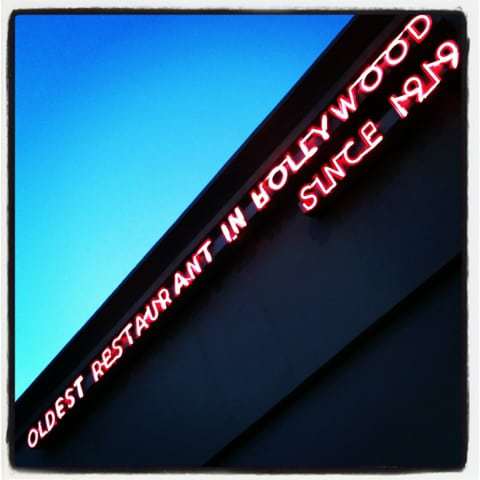 We actually met in Hollywood almost 15 years ago, so it seemed just right to be able to celebrate our 10 year wedding anniversary in this very town. And who could not be inspired by having our celebratory dinner at the oldest restaurant in Hollywood, on Hollywood Boulevard?
We've seriously been having an awesome visit to California – seeing friends – meeting new ones- eating too much – getting stuck in traffic – it's all just The Best.
Looking forward to sharing all of our adventures with everyone – we leave tomorrow but from now 'til then I've crammed the schedule full!
XO
Mod Betty