FREE Retro Roadmap TEE Reminder – Contest Ends 7/31
Posted on: July 27, 2012
Just a quick reminder if you want a chance to win a FREE Retro Roadmap tee shirt – the contest closes on July 31, so get your entries in today!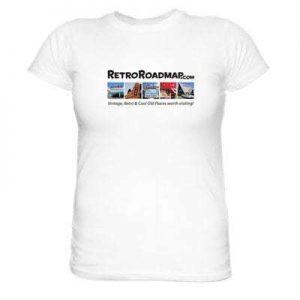 Here are the details of the contest and we've already got a number of great places added to the Retro Roadmap because of it.
AND everyone who submits a Retro Roadmap worthy place (with photos and short description)  will be sent a Retro Roadmap sticker, perfect for your own Retro Roadmobile: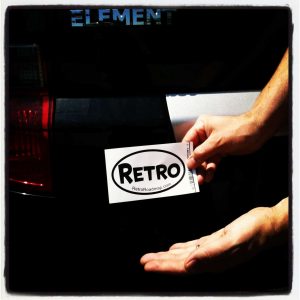 Would you believe I still don't have anything on the map for the following states?
If you send in a recommendation for any of the states below I'll send you a Retro Roadmap 2×3″ MAGNET and a sticker as a token of my appreciation!
Alaska
Colorado
District of Columbia
Hawaii
Iowa
Kansas
Minnesota
Montana
Nebraska
New Mexico
North Dakota
Oregon
South Dakota
Utah
Washington
Wyoming
So don't forget – send your photos and details to ModBetty (AT) RetroRoadmap(DOT)com!