Howdy! I'm Mod Betty (in real life Beth Lennon) a gal with a passion for finding and sharing cool old places and having all sorts of retro-inspired fun!
I created Retro Roadmap, and  The Retro Roadmap Map to make it easy for you to visit these vintage places, whether they're down the street – or across the country!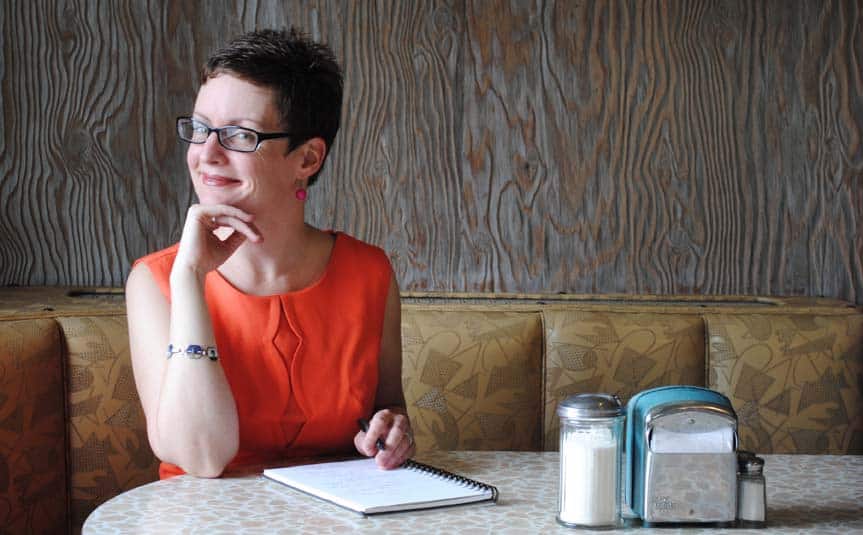 If you hang around  Retro Roadmap a while you'll meet the cast of characters who accompany me on many of my adventures:
Retro Roadhusband
My loveable Retro Roadhusband, always ready to help try out a new roadside food stand or vintage eatery (even if it means waiting 'til I take a photo of it!)
The Retro Roadkids
The rambunctious Retro Roadkids – my nieces and nephew, who know when I come to visit that we'll probably eat in a diner, have pancakes for lunch, go candlepin bowling and maybe have an ice cream too!
And lastly Retro Roaddog, who keeps me company back at Retro Roadmap HQ as I type up my notes on the cool old places I want to share with you!
Retro Roadmap is my labor of love, my way of doing my part in celebrating these authentic places that have managed to survive and keep their original charm.It is my dream to have tons of locations listed in every state and beyond, so there's always a resource handy to find the recommended authentic and vintage alternatives to the chains out there!
I hope that by making it easy to find these unique and independent places it will help them survive a bit longer, so everyone can enjoy this slice of American history.
Thanks for swinging by Retro Roadmap! And if you ever want to get in touch, it's modbetty AT retroroadmap DOT com