A Message To You- Rudy's Bar & Grill, New York City New York, NY
Posted on: June 22, 2009
From our New York bureau, ace reporter Suzanne Sullivan McGillicuddy has sent us a few of her NY faves. Thanks Suzanne!
This is my favorite dive bar in New York – located in Hell's Kitchen.  It opened in 1933 – not long after Prohibition had ended.  Don't let the "grill" in the title fool you…there's no menu or grill, but they do always offer free hotdogs and cheap beer.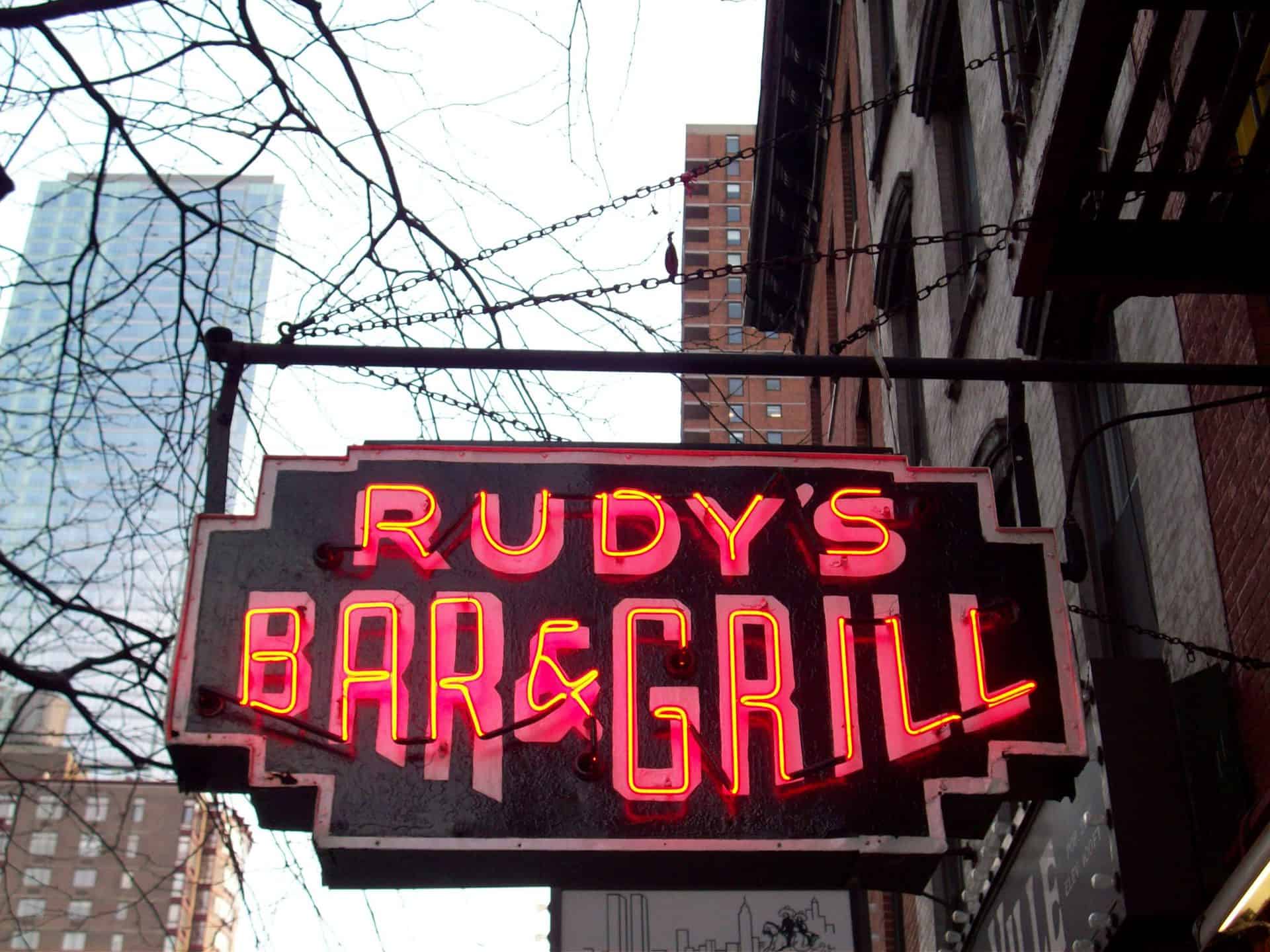 Although some marketers are now trying to call the neighborhood "Clinton" – it will always be Hell's Kitchen to me.  Picture the Sharks and the Jets dancing between the buildings – parts of the neighborhood haven't changed at all despite the "Disneyfication" of Times Square which is close by.
If you're coming to NYC to check out a Broadway show, venture over to 9th Avenue and look for the giant pig statue outside Rudy's door – he's currently sporting a mask to protect himself from the Swine Flu.
Try to get a seat at one of the red vinyl booths that have more duct-tape on them than vinyl these days.  Otherwise belly up to the bar for a beer or whiskey.  You'll be disappointed if you're looking for a glass of wine or a Cosmo – they are not to be found here.  As with any good dive bar, you are taking your chances in the bathrooms, use at your own risk.  Until recently they had one of the best jukeboxes around, but it has been "upgraded" to one of those internet things – boooo!
Despite the new jukebox – this is definitelly worth a visit when in NYC.
A Message To You- Rudy's Bar & Grill, New York City
627 9th Ave New York, NY 10036