Ann's Dari Creme – Glen Burnie, MD A RetroRoadmap Reader Recommendation Glen Burnie, MD
Posted on: May 23, 2009
Our first on the scene reporter Till Eulenspiegel checks in from beautiful Glen Burnie Maryland with this report:
"Ann's Dari-Creme has been there since 1951. I didn't start going there until the 90's, but as I understand it, it is pretty much the same today as it was then.
In the 80's, they built a shopping mall all around it. I think the mall wanted to buy Ann's and bulldoze it, but
they wouldn't sell. Now the mall is starting to fade, but Ann's is still going strong. I bet the mall will be bulldozed before Ann's will."
Famous for their footlong hotdogs as well as their milkshakes and soft-serve ice cream- thanks for the tip, Till!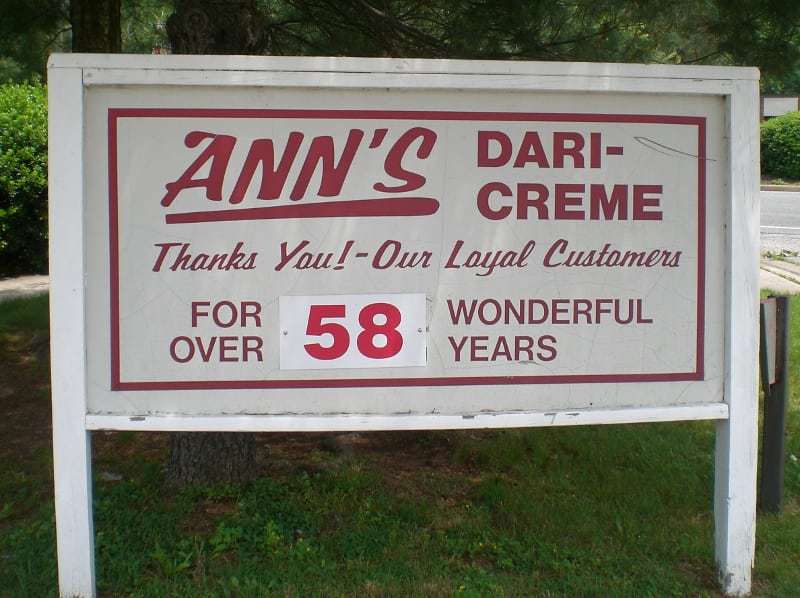 Ann's Dari Creme – Glen Burnie, MD A RetroRoadmap Reader Recommendation
7918 Ritchie Hwy Glen Burnie, MD 21061