EVENT Sledfest 2012 at the Old Sledworks
Posted on: April 18, 2012
If you're into Rockabilly, vintage cars and vintage pin-up style gals, head yourself over the the Sledfest on Saturday April 28, 2012.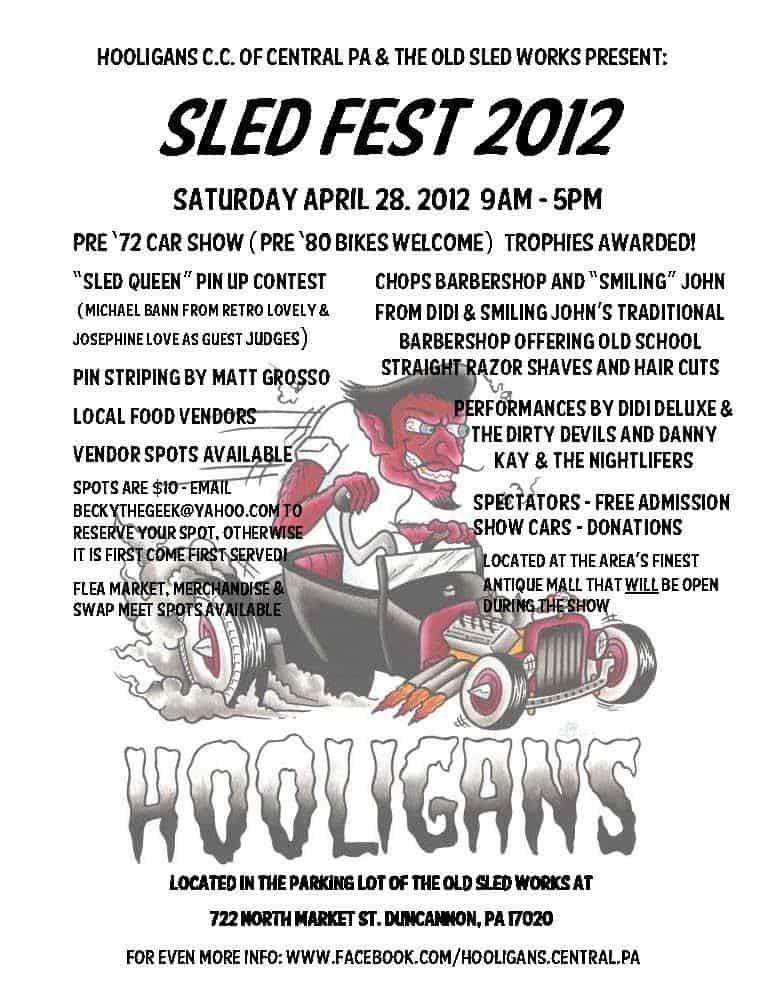 Held at The Old Sledworks – one of our fave antique destinations  we had great fun when attending last year's SledFest. While we won't be there this year, here's some of the fun you can expect, starting at 9am and going 'til 5pm:
Pre 1972 Car Show – trophies awarded!
Old School Straight Razor Shaves
Sled Queen Pin Up Contest
Pinstriping
Live Music
And more!
Admission is free, and the antique mall will be open during the festivities, so plan your Retro Roadtrip to Duncannon now! Don't forget to save room for a Bunny Burger from the Red Rabbit Drive In just up the street 🙂
EVENT Sledfest 2012 at the Old Sledworks