Bourbon Bacon Snack Mix – Tasty Treats from Mod Betty's Party Pantry
Posted on: December 12, 2012
Now, this won't be a regular feature here on Retro Roadmap (unless you want it to be) but I've had so many people clamoring for my Bourbon Bacon Snack Mix recipe that I thought I'd share it here on Retro Roadmap!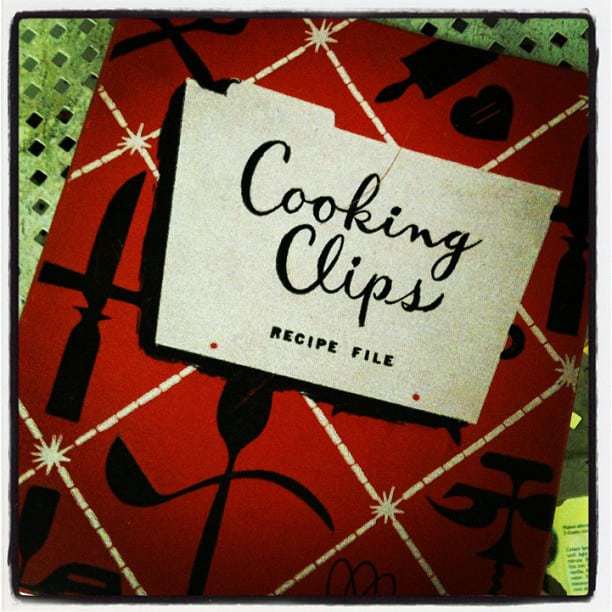 You see, besides Retro Roadtripping, Mod B loves to throw some grand parties at the Hacienda, and loves collecting easy peasy appetizer recipes for just such occasions. I call 'em Snappy Apps, and this is one of many I've collected from friends and fam (and the internet) that I have in my party arsenal.
This one is a hit, and I've modified it to make it even more bacon-y good!
Do you have any "I can't have a party without people requesting this app, but thank goodness it's easy to make" recipes? Share 'em in the comments below!

Mod Betty's Bourbon Bacon Snack Mix Recipe
1 (15 oz) bag of traditional Chex Mix – or two smaller (8.75oz) bags with some snacking done out of 'em
1 pound bacon – cooked and crumbled
2 cups pecan halves – I usually cut 'em in half the longways  too
½ cup brown sugar, packed
½ cup = 1 stick butter
¼ cup light corn syrup
1 shot bourbon
½ tsp cinnamon
½ tsp ginger
½ tsp ground cloves
Dash of salt
Heat oven to 300.
Line cookie sheet with foil – spray with non-stick cooking spray OR
Cook bacon in oven on foil lined cookie sheet, drain off fat and wipe with paper towel and use this pan!
In large bowl combine snack mix, pecans, crumbled bacon. Set aside. Try not to snack on it 🙂
In 2 quart sauce pan heat butter, corn syrup and sugar over medium heat, stirring occasionally, until it's bubbly/foamy.
Then cook 5 minutes, stirring occasionally. Remove from heat and cool 2 minutes.
Mix spices and bourbon shot together, carefully stir into syrup mixture.
Pour over snack mix, toss until evenly coated. Spread mix into pan
Bake 15 minutes, stirring every 5 minutes.
Cool completely.
Break into pieces then store covered in fridge.
Or begin snacking immediately – your choice!
NOM!
Happy Holiday snacking everyone! XO Mod B