Want a FREE Retro Roadmap T-Shirt? Comment! [CONTEST]
Posted on: May 28, 2014
Mod Betty is in a Giving kinda mood, so she's giving away some tee shirts!
Want one?
To paraphrase my pal Kelly at the Velveteen Lounge Kitschen… ALL YOU DO IS…find a Retro Roadmap post (on this here website, not the FB page or any other place) that you like, and leave a comment on it!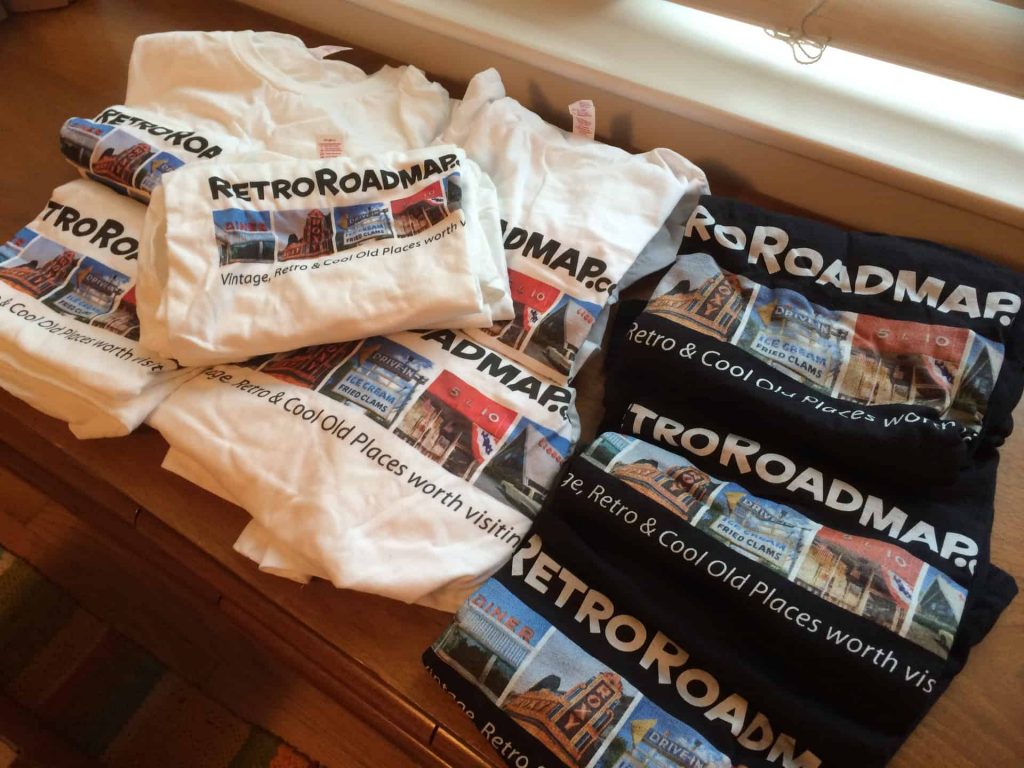 I recently revamped my commenting system, and realized there has been a lack of engagement over here at the Retro Roadmap website (dang you, Facebook!) so here's my way of saying "come on over and check out the site!
I'll collect up the names of everyone who has commented between now and midnight on Friday May 30th, put the names in a hat and draw TWO winners – one for a men's tee and one for a womens tee. (In the interest of full disclosure, the only sizes of Mens Tees I have are the black ones in L and 2XL. Ladies are the white shirts on the left.)
Want to win one? Start commenting and have fun!
Mod B